Dinner for 2/10: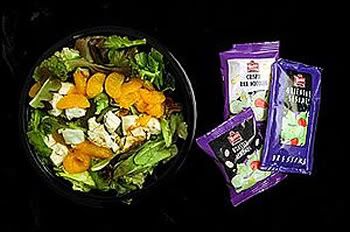 Image by Lisa Krantz / Naples Daily News
Wendy's Mandarin Chicken Salad with almonds.
447 calories.
When I don't really feel like cooking, I usually go for this salad. It's got more sugar and sodium in it than I'd like, but it also has a lot of great, healthful things in it. When you're not the one doing the cooking, you have to take what you can get as far as freshness and quality are concerned, so this salad offers a lot and I don't feel so guilty getting "fast food".
Recipe: