Dinner for 2/8: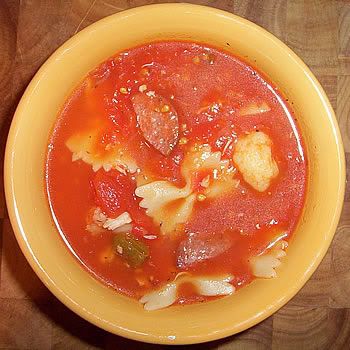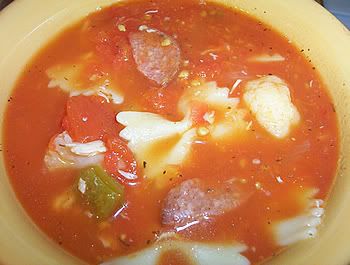 Farfalle Soup with chicken, turkey sausage, cauliflower, and canned tomatoes.
Makes (10) 1 c. servings
135 calories per serving.
Home bottled tomatoes were the key to this soup - I added a quart at the beginning, and another at the end so it would taste really fresh. I've been making a lot of soups in the past few months and this is my favorite.